Some days are full of surprises — like the day a month or so ago when I was notified that I would be quoted in Entrepreneur Magazine and that Sparkfly would be an example business profiled in an article.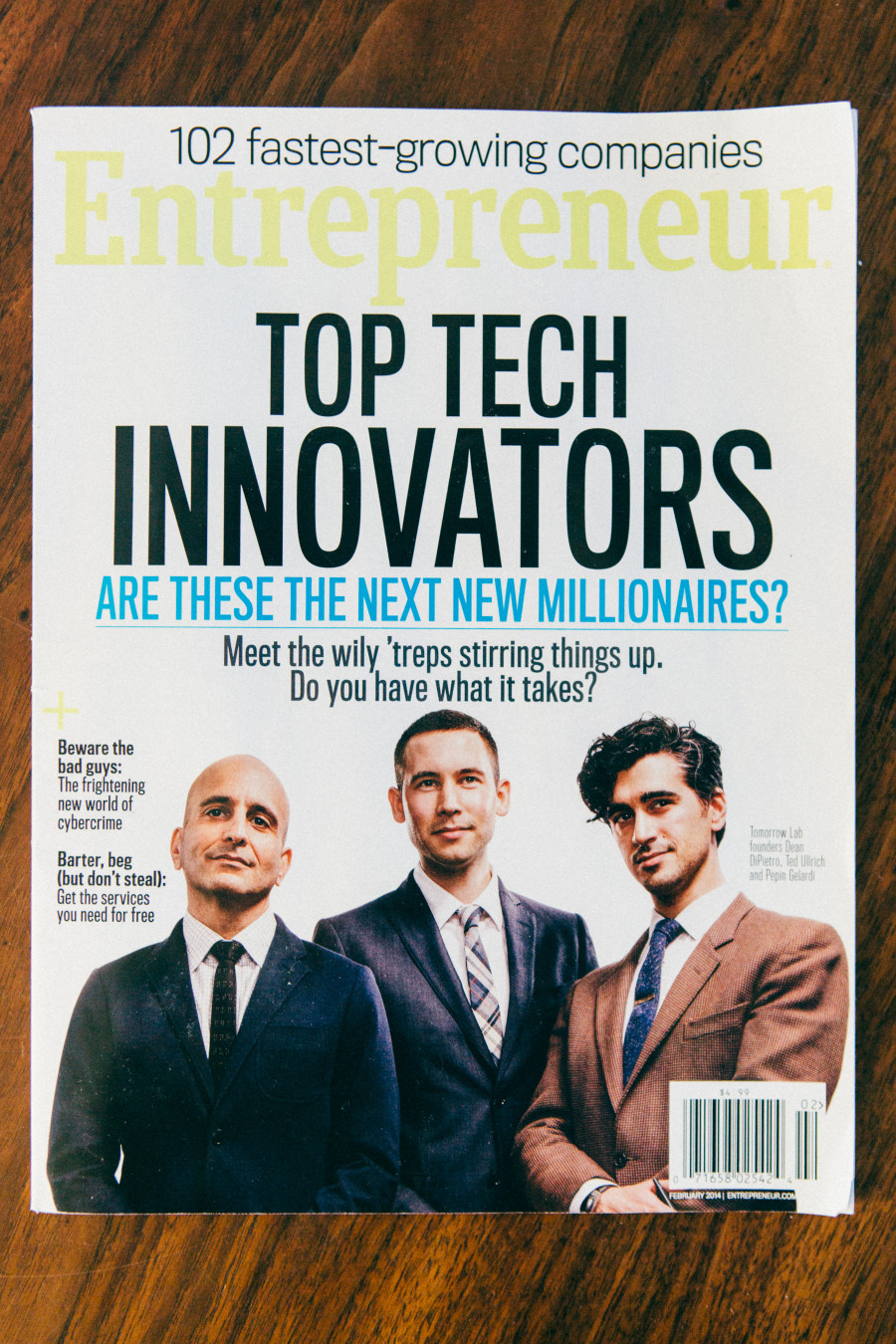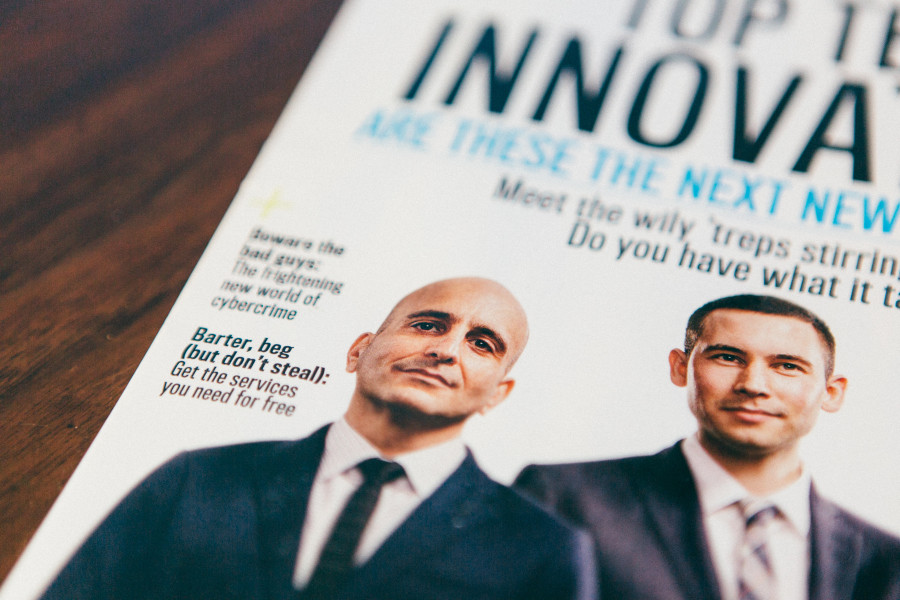 It's likely almost off the newstands now, but if you get your hands on a copy of February's issue of Entrepreneur magazine, and turn to page 80, you'll see a big fat pull quote of yours truly.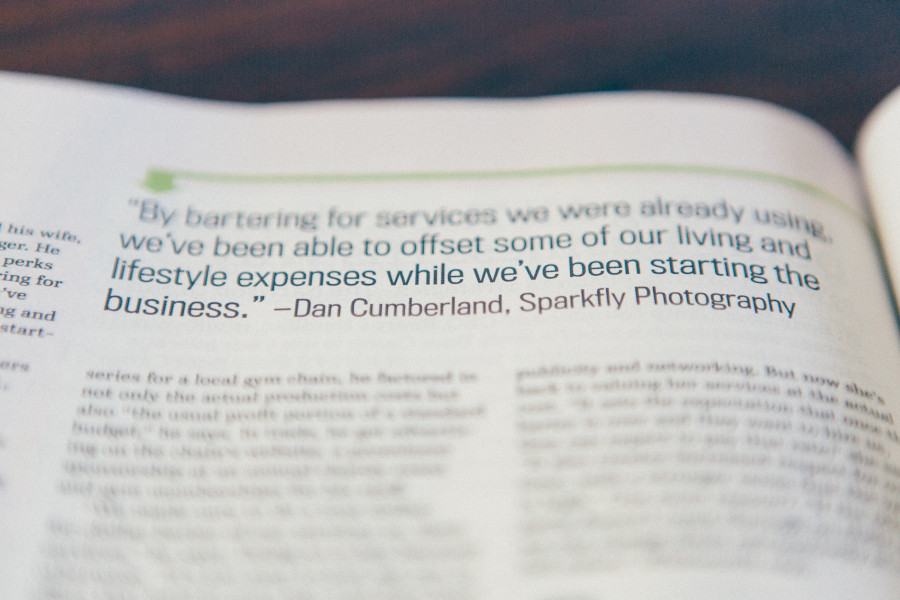 I'm flattered beyond belief to be featured in such a prestigious magazine and to be recognized as a voice in both the fields of photography and entrepreneurship.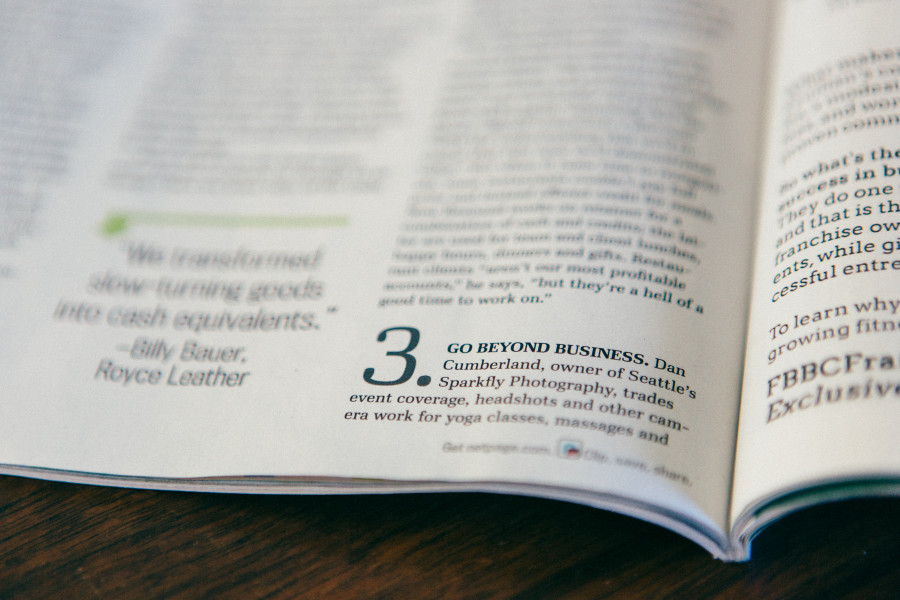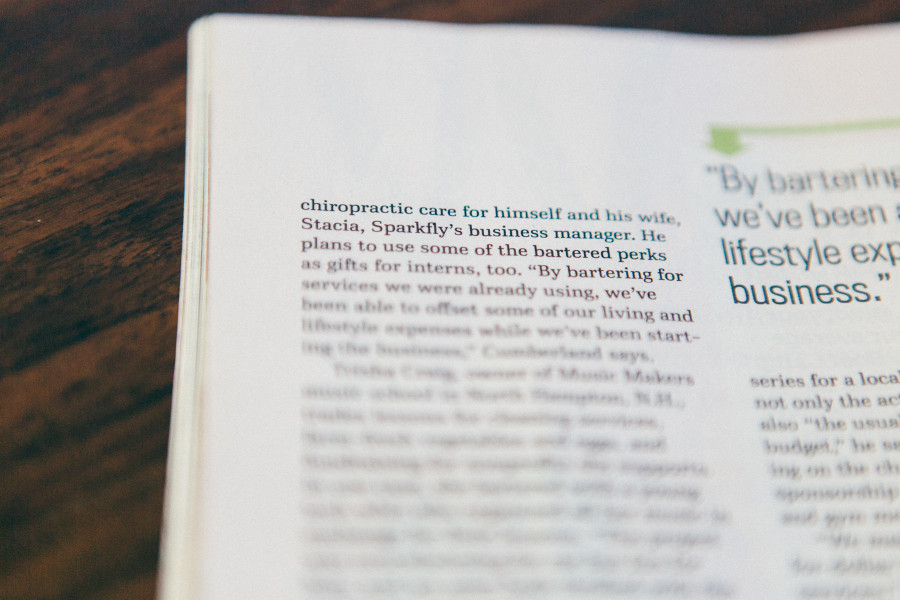 Here's the honest truth about getting this kind of press: it doesn't change much. I always thought that the people who get quoted and featured had some kind of credentials that would put them in a league of their own. It doesn't work like that. Instead, it's just us and it's still business as usually — just with a few more google searches coming our way. If you'd like to read the article, you can find it online here— http://www.entrepreneur.com/article/230884